Including this one, I own four blogs. I also work for a couple of others. I craft and cook and love to be creative. Whether it's writing, baking, or making something with my hands, my passion is to create. Below are my blogs, hope you'll stop by and have a look.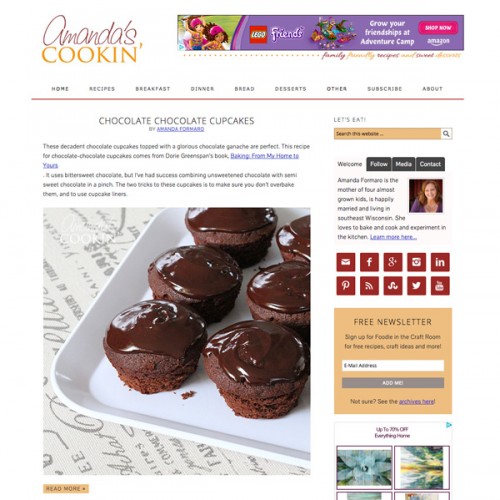 Amanda's Cookin' – I bake, I cook, I write about it and share the recipes that I love.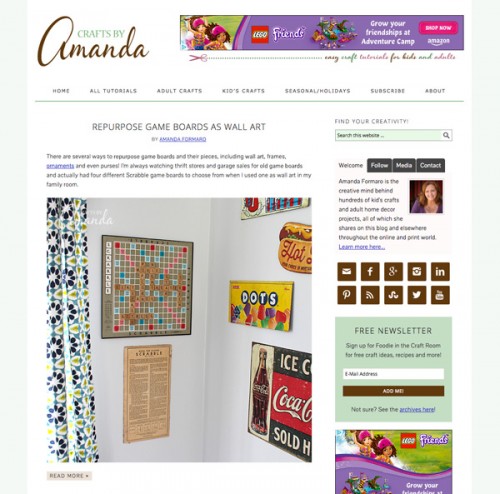 Crafts by Amanda – This is where I share tutorials of crafts I have created for both kids and adults, with some DIY and home decor thrown in for good measure.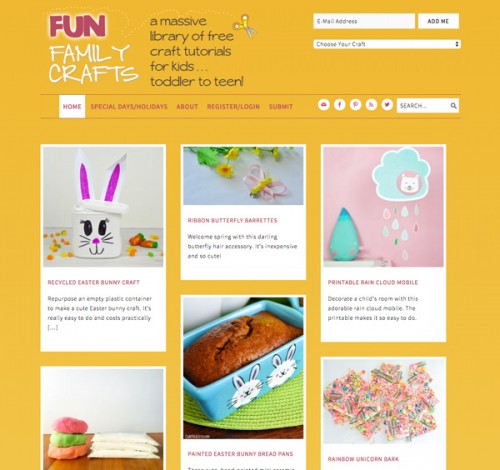 Fun Family Crafts – This site is basically a library of family friendly craft tutorials. Only crafts that kids can make, or the occasional  project made by an adult specifically for use by a child, will be featured here. There are some cool features once you log in, such as submitting your favorite and saving your faves to your own craft box so you'll never lose them. It's the eye candy of kid's crafts. So if you are looking for tons of ideas for crafts to make with your kids, start your search here.
I also have a few domains I've purchased that could materialize into blogs someday. Those are Midwest Recipes, Colorful Crafter and Luminary Crafts. But for now, my clients and publisher keep me pretty busy! 
See the sidebar for my other gigs, and to see my portfolio of custom work I've made, click on Portfolio in the top menu.