2016 was an extremely hectic and busy year for me. I experienced a lot of changes in both my personal and business life. On January 1st I hired my daughter Kristen as my editorial manager. She's taking on everything that the blogs can throw at her. That means that I will be able to focus more on the growth of this business, start my new travel blog and develop new products as well.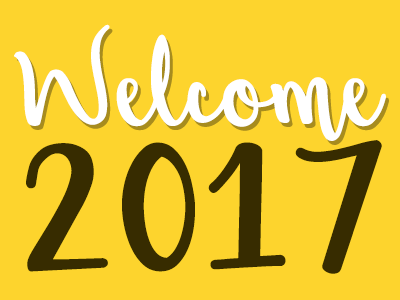 In the fall of 2016 I went back to school full time. Yes, I'll be 50 years old in May of this year, but that didn't stop me! I'm pursuing my photography degree and thoroughly enjoying it so far. I passed my first semester with flying colors… straight A's and a 4.0 GPA. Very excited! So I'll be starting a photo gallery soon and I've really been kicking up my photo game.
I'm heading off to CHA (Craft and Hobby Association Trade Show) tomorrow and plan to discuss the development of more Crafts by Amanda craft kits, so watch for that announcement hopefully coming soon. This year will also bring about some new digital products, including lots of ebook collections and possibly a collaborative ebook too (to be announced soon!). Who knows, I'm even considering a video series as a possibility, we'll see what time and resources will allow.
I'm rebranding this year. I just changed my corporation name to Amanda's Creative Life, Inc. and will run everything under that umbrella. So you may see some changes in how the blogs look this year.
2017 is shaping up to be the year of change for me and I'm welcoming it with open arms.