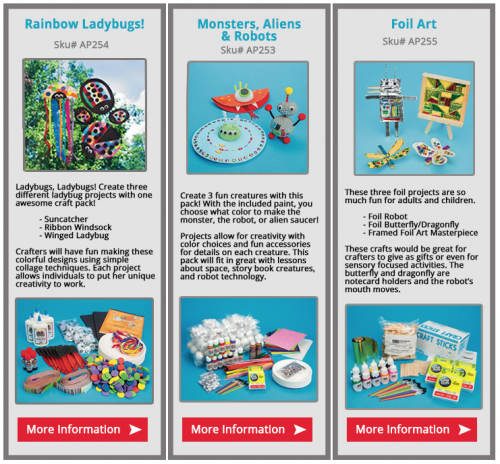 I'm super excited to announce that the Crafts by Amanda craft kits I've been working on are finally here! I worked exclusively with a great company called S&S Worldwide to develop these fun kits for kids. While these kits are not available for individual sale, they are IDEAL for teachers, scout troop leaders, camp directors, and those working in the occupational health and senior fields. The kits are available for group projects and include three different themes: ladybugs, monsters & aliens and foil art.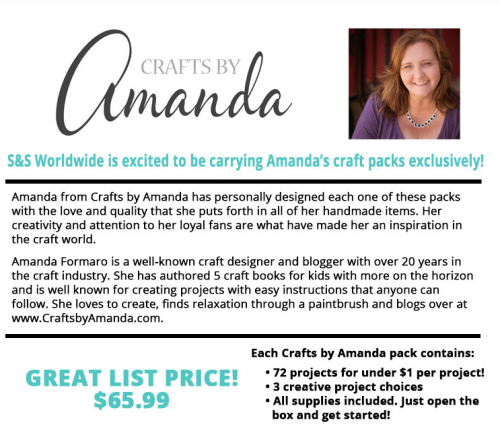 You will receive 72 projects for under $1.00 each! Each pack contains three creative project choices so that crafters can decide which one they would like to make. Best of all, all the supplies that you will need are included in the kits. All you have to do is open the box and get started!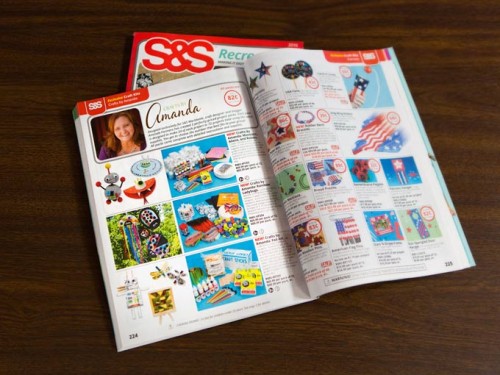 If you know any teachers, camp directors, troop leaders or those working in the health and rehab industry, please feel free to pass the word along! These are fun kits and I had such a blast creating them for S&S Worldwide. Please click here to check them out!