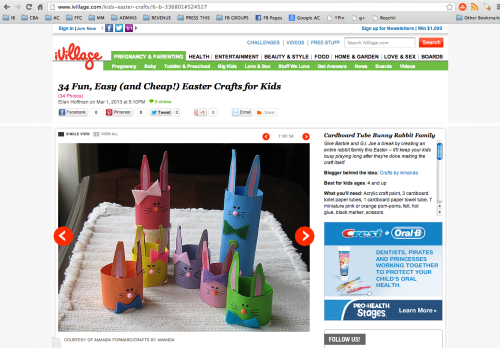 iVillage, a Division of NBC Universal, has featured several of my crafts in the past on their website. This year they are featuring a large selection of Easter crafts for kids, including my cardboard tube bunny family.
You can see my Easter project as well as all the others here at iVillage.
More of my crafts featured on iVillage:
Thanksgiving Tree for Kids
Craft Stick Snowmen
They've also featured a few others I'm unable to locate right now. I am grateful for the recognition. When I came online in 1997, iVillage was the biggest site for women on the internet! So a big thank you to them!