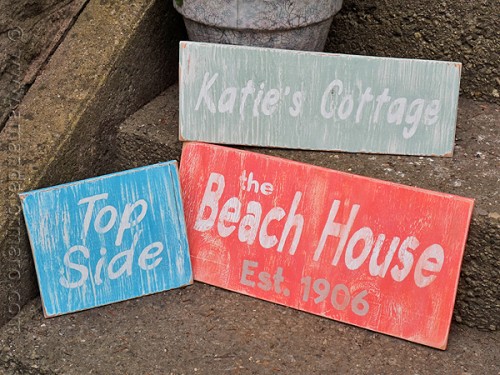 Recently I was contacted by Scott Eckert, CEO of Buy Owner, Inc. I'm sure you've seen their yellow for sale signs around, they are everywhere! Scott was looking for three signs, each one for a different beach house.

This was a gift for friends of his that own the properties to display on or near the door. After sending me photos of the houses Scott allowed me creative freedom and these signs were the result.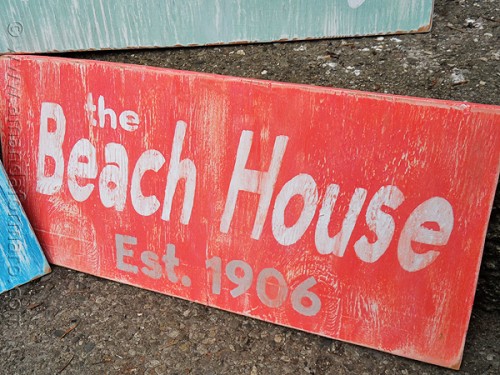 He had originally come to me through the tutorial I did for these Weathered Beach Signs.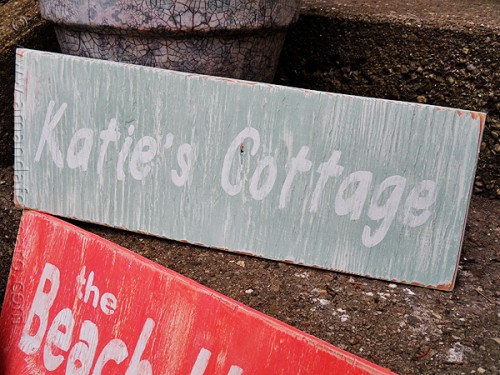 I really love making these, there's something relaxing about a palm sander and paint. 🙂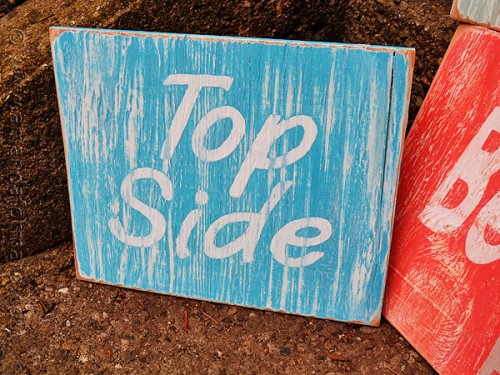 Thanks for the order Scott, I appreciate the business! If you are interested in discussing a custom project, please contact me. I'd be happy to make something just for you!