Last week I flew to Minneapolis to visit the Pillsbury Test Kitchens in the General Mills offices. I've worked with General Mills several times over the last few years, including the crafts I currently make for their Kix Cereal brand, so it was great to finally visit and put some faces with names. There were 9 of us all together, including these wonderful bloggers from Crazy for Crust, Oh Sweet Basil, Busy Mommy, From the Kitchen of Mama Harris, Kitchen Fun with My Three Sons, Rachel Ferrucci & Sensibly Sara.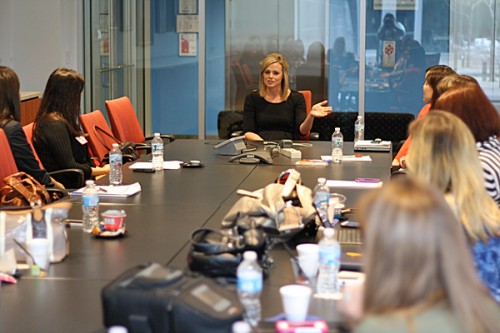 Pillsbury's Food Editor, Madison Mayberry, talked about Pillsbury and their vision, how recipes are tested and retested and how products are developed. One of Pillsbury's main focuses is to help families spend less time in the kitchen, and more time together.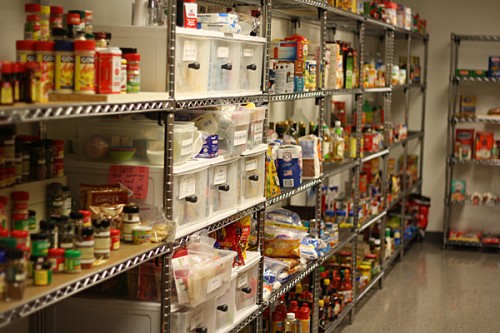 We were given a tour of the building and taken through the test kitchen's commissary where those testing recipes can come and "shop" for whatever ingredients they need.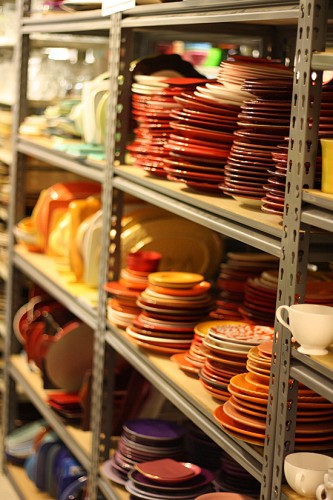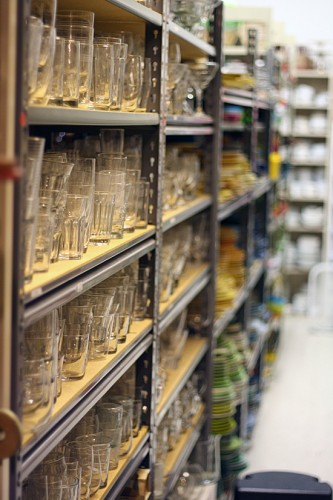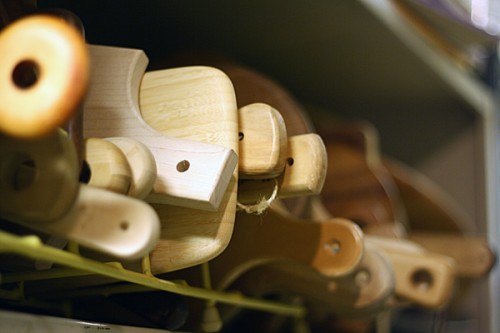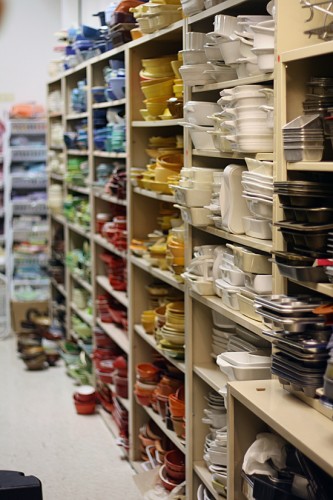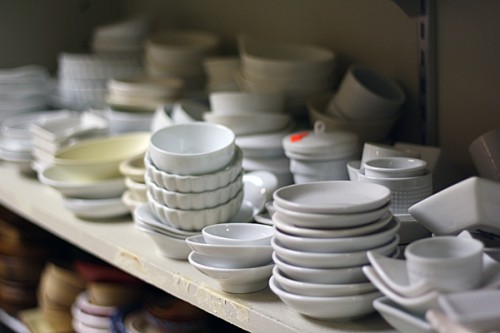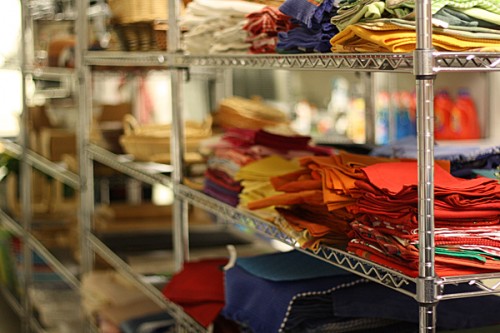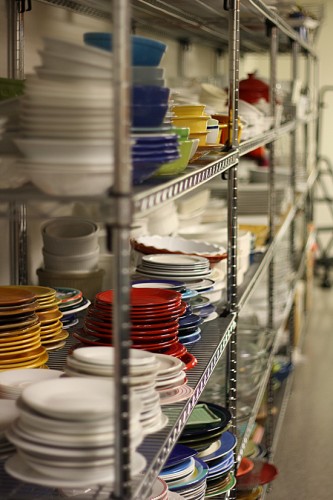 The prop room was probably the most fun for a group of food bloggers. Shelves, shelves and more shelves packed with cloth napkins, placemats, chargers, plates, bowls, ramekins, pots, pans, casserole dishes, cutting boards, glasses, cups and more! All these props are of course used in food styling and photographing their recipes.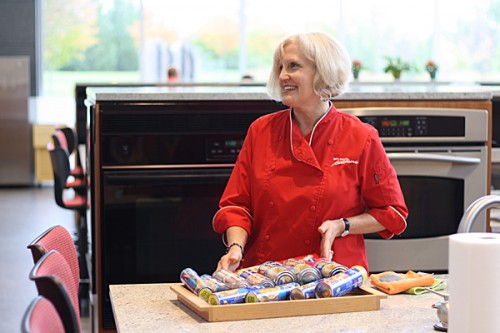 Before lunch we donned our aprons and headed to the test kitchen where we were charged with creating our own recipe using one of the Pillsbury doughs and only 4 other ingredients.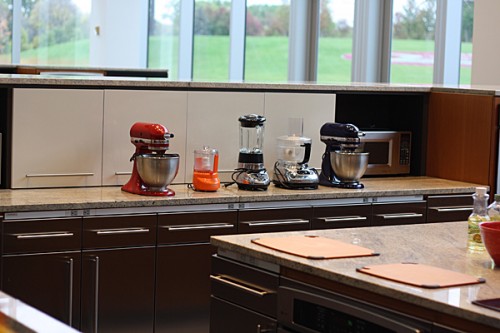 We were split into groups of 2 and 3 and set free to get our creative juices flowing. I was paired up with my friend, Carrian, from Oh Sweet Basil. Carrian and I originally met at Evo in Park City, Utah, a great conference that sadly no longer takes place.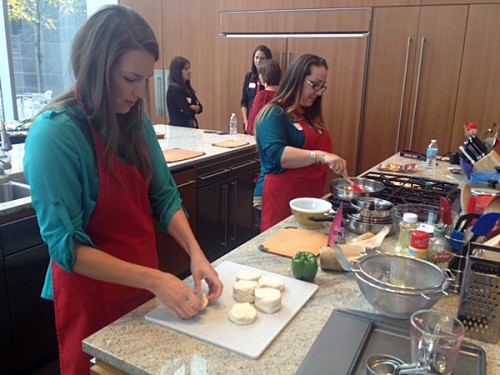 Bloggers were busy at work making their recipes…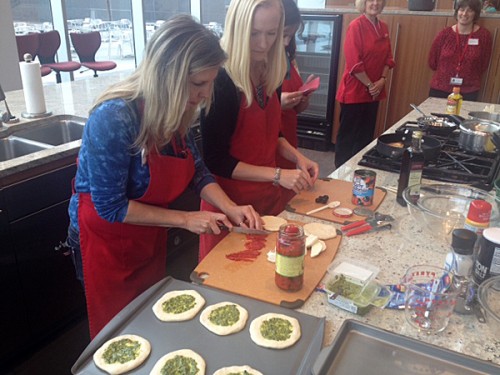 it was actually rather fun and the light in the test kitchen was amazing. The windows were three stories high!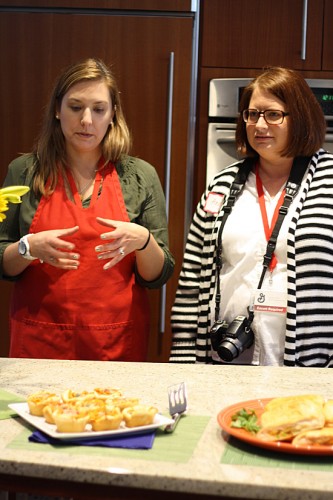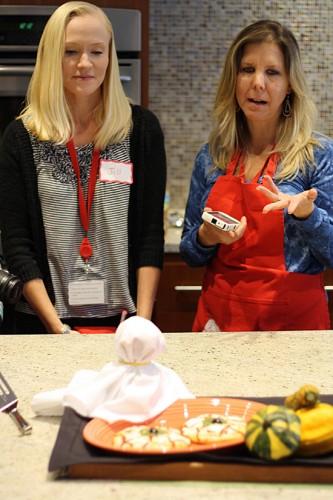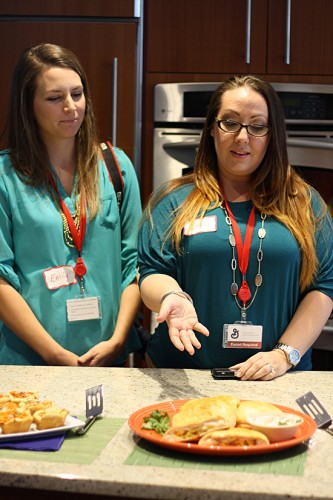 Each group of bloggers had a chance to talk about their dish, what ingredients they used and what type of Pillsbury dough.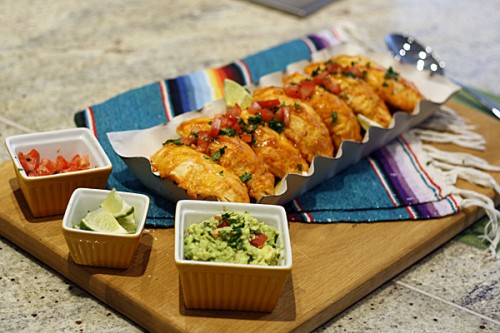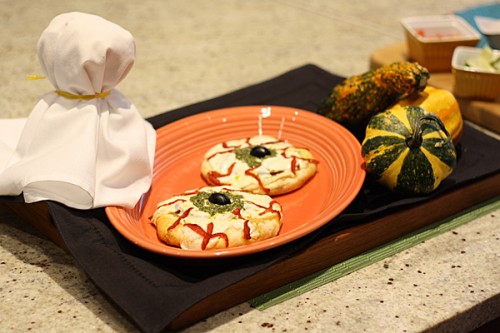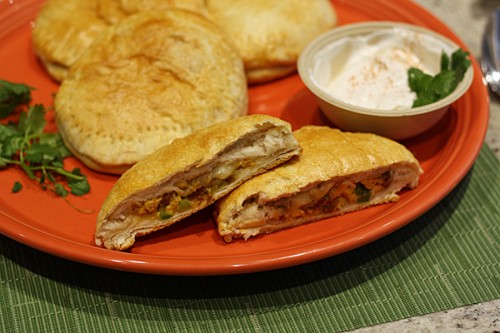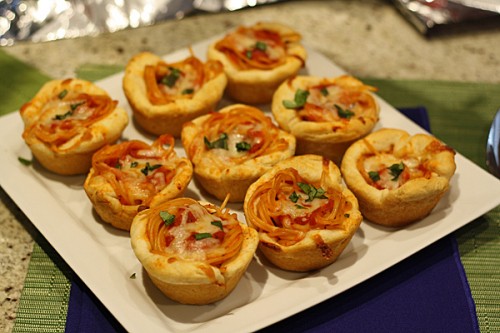 Overall it was a lot of fun and great to be working in the kitchen! Thanks for bringing us in General Mills and letting us have a look at your operation.
If you would like to see what Carrian and I made, head over to get the recipe for Chicken Enchilada Empanadas on Amanda's Cookin'!