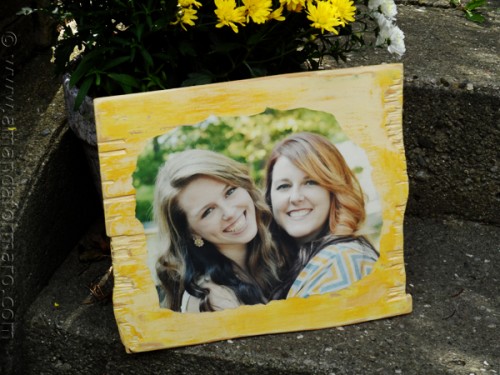 I've said before that I have several friends in the blogosphere, some that I've met in person, some that I haven't. Cheryl of Tidy Mom is someone I've been working with online for quite a while but haven't had the opportunity to meet in person yet. When Cheryl sent me this photograph of her beautiful daughters and I saw the yellowish filter that was used, I knew that a yellow plaque would look gorgeous.
Cheryl had said that she was trying to incorporate more splashes of yellow into her decor, so that made up my mind right there. I combined creamy colors like Buttermilk with different yellow shades to come up with this design. Thanks Cheryl for allowing me to create this plaque for you!
Visit my portfolio to see more examples, or my Custom Work section for additional information.