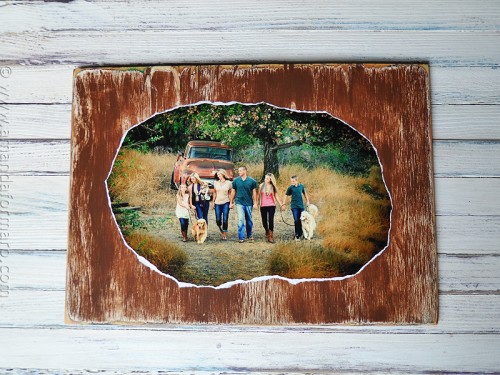 Almost two years ago I created some wood plaques with family snapshots for my living room.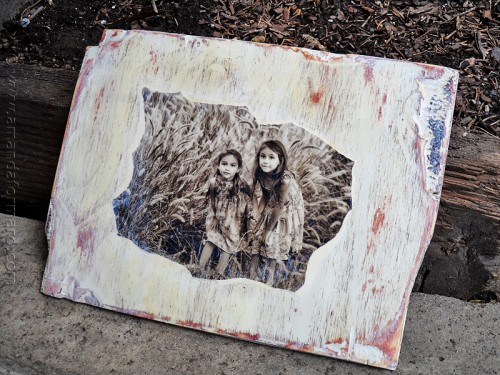 I was recently contacted by Dawn from Nicoli Productions, a photography studio in the San Diego area of California.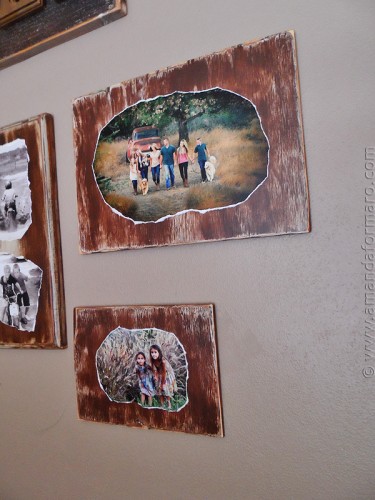 She hired me to create some portrait samples that she can hang in her studio for clients to see and order.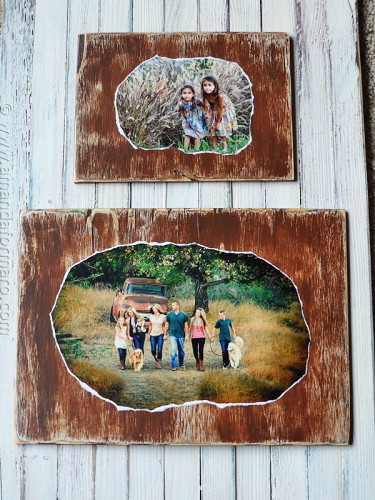 These portraits can be done in any color you like.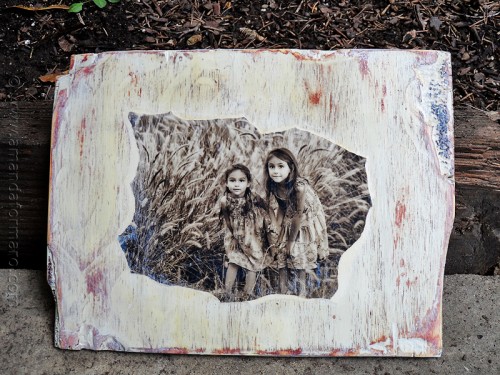 I do a lot of the distressed look, but can do whatever finish you like.
The photo edges are torn to give them a more rustic look, however if you prefer a more traditional look the edges can be left clean cut.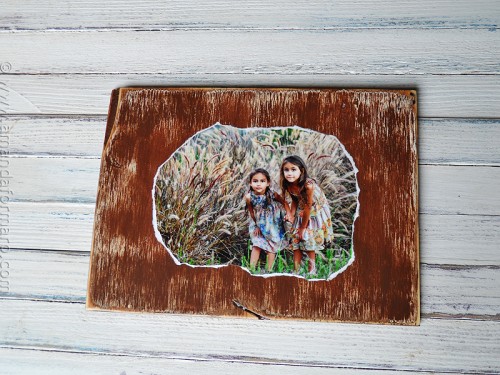 Thank you Dawn for your orders and the opportunity to create these for you!
If you are interested in discussing portraits for your family or as a gift, please contact me to discuss.