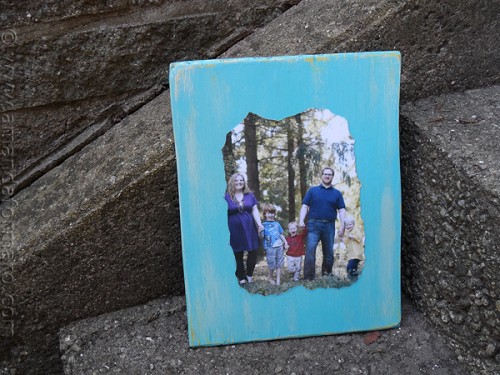 I've said before that I've had the pleasure of meeting many of my blogging friends in person. This year I traveled quite a bit, but in June my friend Heather of Dollar Store Crafts came to CHA in Chicago, my neck of the woods. It was great to finally meet Heather and Amy as well!
Heather has a beautiful family, even if she is totally outnumbered by boys! Her sister is a photographer and shot this awesome picture of them all. Don't you just love the happiness hopping from the paper? I love it! Heather wanted teal or turquoise for her plaque, so I chose a lighter shade than Amy's with lighter colors underneath.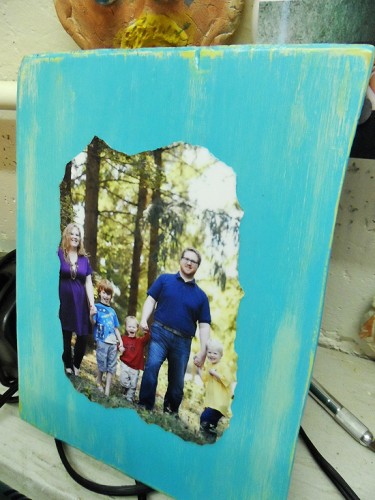 Thank you for the opportunity to seal this moment in time for you my friend!
Visit my portfolio to see more examples, or my Custom Work section for additional information.